Arab Orient Group has a history and tradition that would expect a 40 years old company .
Kuwait is growing at in incredibly fast pace, investment is pouring in the construction and development can be see by all.
We are ready to support international partners who wish to take advantage of this boom and consider business in Kuwait. If we work in your sector please let us know if you would like us to discuss opportunities here.
araborient arab orient arab orient araborient araborient araborient arab orient arab orient arab orient arab orient araborient arab orient arab orient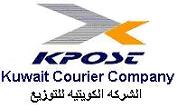 Welcome to Arab Orient Group